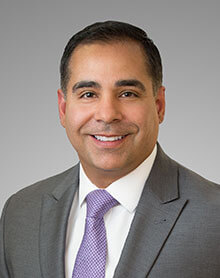 Heriberto Morales, Jr. (Eddie)
Eagle Pass, Texas Attorneys
Location(s)
Eagle Pass, Texas Attorneys
- Lead Attorney
Carrizo Springs, Texas Attorneys
About Heriberto Morales, Jr. (Eddie)
Eddie is the State Representative for House District 74, covering 12 counties throughout South and West Texas. He focuses his time in Austin on increasing access to higher education in our border communities and state funding for local infrastructure improvements.
As an attorney, Eddie has a general practice focused on municipal law and civil litigation. He is Shareholder-in-Charge of the Eagle Pass office which has a diverse practice handling matters related to estate and probate, family and real estate law, commercial litigation, small business contractual law, and transactional work. Eddie's practice is focused mainly on the state district court system throughout South-Central Texas. He serves as general counsel and provides legal advice to local and regional governmental entities in Maverick County and the surrounding communities. As an Eagle Pass native, Eddie has had the opportunity to serve and assist out-of-town legal counsel and their respective companies by serving as local counsel for the defense on numerous occasions in the South-Central counties surrounding Eagle Pass. His invaluable experience, relationships, and knowledge have equalized the playing field for attorneys and companies unfamiliar with the South Texas court system. In short, Eddie has become the go-to lawyer for local counsel work in Maverick County and the surrounding communities.
Education
St. Mary's University School of Law, J.D., 2000

University of Texas at Austin, B.A., 1997
Associations
State Bar of Texas, Member
Maverick County Bar Association, President, 2013-present
Leadership Eagle Pass, Past President and Member
City of Eagle Pass, Prosecutor
Maverick County, Special Legal Counsel
Society of Legal Entrepreneurs, President
Eagle Pass Library Foundation, Member, Pro Bono Legal Counsel
St. Mary's Law Alumni Association, Board Member
Cases & Publications
Representative Work
El Indio Water Supply Corporation vs. Edward Salinas
Jose "Pepe" Aranda, et al. vs. The Commissioners' Court of Maverick County, Texas
Maria De Los Angeles Guadalajara, et al. vs. Juan Diego Canavacholo, Jr., et al., (Buyers Products)
Damacio Sandoval, et al. vs. Fontaine International, Inc., et al.
City of Eagle Pass
City of Brackettville
Fort Clark Springs Association
County of Maverick
Eagle Pass Housing Authority
George Phillips, et al. vs. O.F. Mossberg & Sons, Inc., et al.
Eagle Pass Water Works, General Counsel
Personal Information

Languages
Spanish
Additional Information

Eddie is the proud father of three children, Kassandra, Alexandra and Heriberto, III.  He is active in their upbringing and regularly serves or assists as coach on their sport activities.  Having come from a family heavily involved in the food service field in Eagle Pass, Eddie enjoys visiting new restaurants and locales for the fine dining experiences.  He enjoys traveling and is always looking for a new adventure or challenge.