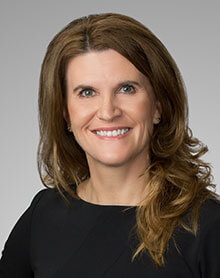 About Lucretia R. Marmor
Lead Attorney
Ms. Marmor's practice is primarily devoted to the area of medical/nursing malpractice defense, including representation of various types of health care entities, including hospitals, physicians, clinics, skilled care facilities, and health care product manufacturers. Additional representative areas include representing individual nurses, health care paraprofessionals (including certified registered nurse anesthetists and certified nurse midwives), and physicians of various disciplines including Obstetricians, Emergency Room Physicians, Surgeons, Oncologists and Anesthesiologists. She has extensive knowledge of the evolving state medical liability law, including drafting and litigating medical expert challenges pursuant to statutory requirements. Ms. Marmor has also represented medical clients in employment defense matters, and represented individuals in contract disputes & lease disputes.
Lucretia R. Marmor Full Bio
The Firm is excited to announce that 32 attorneys in 17 practice areas have been named to Woodward and White's Best Lawyers in America 2020.