Hosted By Taylor Williams
Taylor Williams is a Shareholder and the Lead Attorney in Langley & Banack's Fredericksburg and Kerrville offices. Raised in Kerrville, Mr. Williams is a graduate of Baylor University and Baylor Law School. Mr. Williams maintains an active practice in both the Texas Hill Country and San Antonio.
Mr. Williams' practice focuses primarily on representing clients in complex trust, estate and fiduciary litigation matters, as well as complex commercial and real estate litigation. He also has extensive experience in construction and personal injury litigation. As part of his Hill Country practice, Mr. Williams has a broad range of experience handling estate planning, probate administration, real estate and corporate matters.
Mr. Williams is certified in Texas to be appointed as an attorney for applicants for guardianship, as well as a court appointed attorney in guardianship proceedings, including an attorney ad litem.
Hosted By Johnny Holstead
Johnny is an executive with experience in Construction Management and Real Estate Development with strong scheduling, forecasting, budgeting and time management skills. He has over 30 years of successful experience in the Construction and Real Estate Industry with a strong emphasis on Program Management and Project Controls.
Hosted By Steve Walraven
Stephen E. Walraven has been practicing as a trial lawyer in San Antonio and South Texas since 1975. He has successfully handled a variety of commercial lawsuits, including contract disputes, construction claims, negligence suits, and in particular insurance disputes.  The major portion of his practice is devoted to handling insurance disputes. These lawsuits include disputes between policyholders and their insurance carriers, between two or more insurance carriers, between primary and excess carriers, among insurance carriers and their reinsurers and claims by or against insurance agents and brokers.
Hosted By Ian McLin
Ian's practice is focused primarily on construction, surety, insurance, and commercial litigation. He has represented clients in complex multi-party construction disputes regarding non-performance or defective performance, construction delays and impact claims, design omissions or defects, and other related matters.
Hosted By Bill Sommers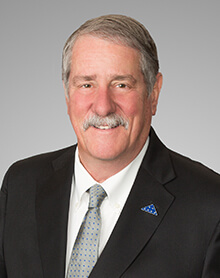 Bill has an extensive practice in construction and commercial law. He has been practicing in the area of construction law for almost 40 years. He has represented clients in complex multi-party construction disputes regarding non-performance or defective performance, construction delays and impact claims, design omissions or defects and other related matters.
Hosted By Thomas Lillibridge
Thomas Lillibridge is a civil trial attorney whose practice is primarily concentrated on construction litigation, including construction and design defect claims as well as construction delay claims. Thomas has experience in litigating and arbitrating claims by and against developers, residential homeowners, governmental entities, design professionals, general contractors, subcontractors, and material suppliers in both commercial and construction disputes. Thomas also regularly represents contractors, suppliers, and vendors in handling lien claims and payment and performance bond disputes.
Hosted By David G. Pfeuffer
Meet David Pfeuffer, a New Braunfels native with deep roots in the community. David's legal practice focuses on real estate and business transactions, as well as commercial litigation. Additionally, he handles probate matters and litigation relating to trusts and estates in New Braunfels and surrounding counties.
Hosted By Clinton M. Butler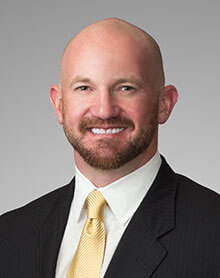 Clinton Butler is a Shareholder who works in both the San Antonio and Karnes City Offices and also serves as the Chair of Langley & Banack, Inc.'s Oil, Gas & Energy practice group.  Clinton's oil and gas practices primarily center around representing landowners in transaction and litigation matters. In addition to his litigation practice, he has negotiated numerous transactions on behalf of his landowner clients related to the development of the Eagle Ford and Permian Shale mineral plays including, but not limited to, oil and gas leases; top leases; pipeline, road, and surface use easements; and water use agreements. While most of Clinton's clients are individual landowners located in South Texas, he also represents a variety of large and small businesses in both litigation and transactional matters involving the development of the Eagle Ford and Permian Shale mineral plays.
In addition to his busy oil and gas practice, Clinton is very active in commercial, construction, and fiduciary based litigation. His client base ranges from large companies such as Buc-ee's, Ltd., Southstar Bank, and South Texas Electric Cooperative to small business owners and individuals. While Clinton aggressively fights for his clients, he firmly believes that zealous advocacy must also be matched with an ethical and good natured attitude in order to achieve the best results possible for his clients.
Hosted By Charla Davies
Charla Davies is a family law specialist, board certified by the Texas Board of Legal Specialization. She has experience in high conflict family law matters including, divorce, child custody, child support, and enforcement of court orders. Learn More
Hosted By Mark E. Macias
Mr. Macias is Of Counsel in the San Antonio office of Langley & Banack, Inc. He has a litigation practice focused on representing individuals and companies in State court proceedings. He practices in the area of general civil trial law with a focus on all areas of insurance defense litigation, including personal and commercial injury defense and first party cases.  Learn More 
Hosted By Dane Patrick
Dane Patrick has been engaged in commercial litigation since 1987 and is dedicated to protecting the rights of businesses, trustees, individuals and families. He prides himself on providing quality services that get results.  Dane focuses on high-stakes litigation in matters involving business; trust and estate; construction; and personal injury disputes. Learn More
Hosted By Jobe S. Jackson
Jobe Jackson is an Associate in Langley & Banack's San Antonio office. Mr. Jackson's practice is focused primarily on Estates, Trust, and Fiduciary Litigation, as well as general Civil Litigation and appeals.    Learn More.
Hosted By Christopher T. Hodge
Chris Hodge is a Shareholder in Langley & Banack's San Antonio Office.  Mr. Hodge's practice is focused primarily on Estates, Trusts, Fiduciary Litigation including will contests, trust contests and contested estate and trust proceedings.   Learn more.